Sibley Hall
SUNY Plattsburgh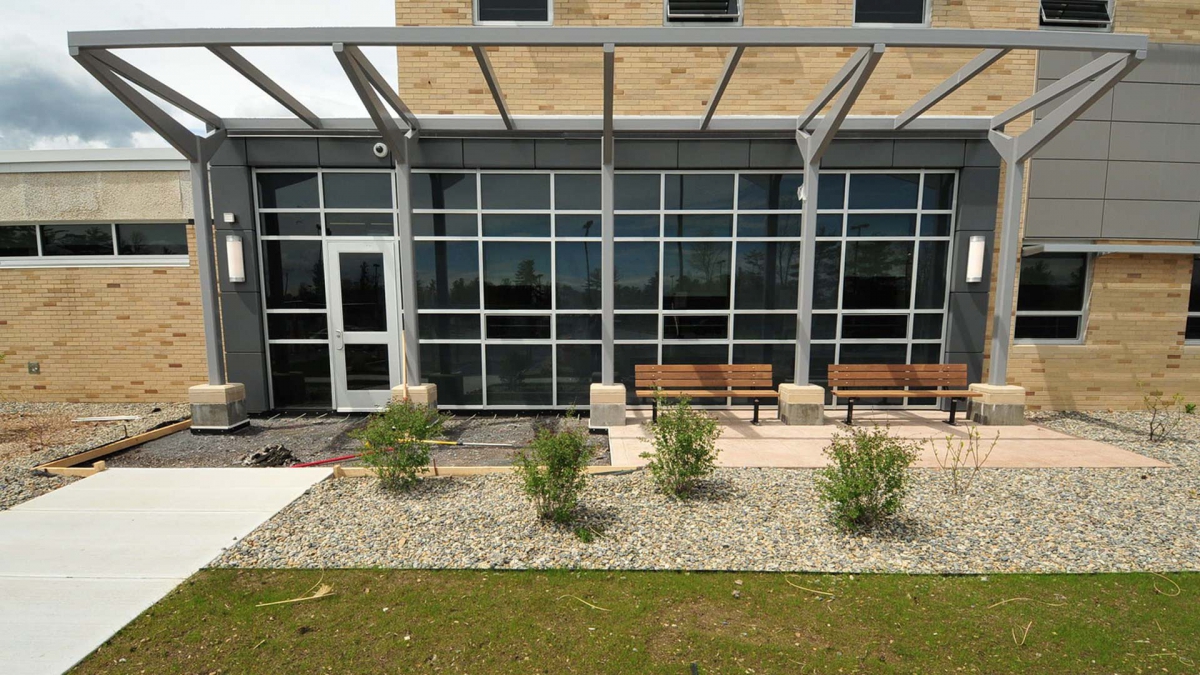 This building-wide project included a complete renovation that converted the existing gymnasium into a two-story space to house offices and clinics for the Psychology Department.
Sibley Hall was constructed in 1966 and most of its systems were in poor condition. This building-wide renovation project included a complete renovation to meet the needs of clinics and the Psychology Department. This project converted the existing gymnasium space into a two-story space to house offices and clinics.
In addition to housing the psychology and education departments, major uses of this building include the Third Age Adult Day Care, the Traumatic Brian Injury (TBI) clinic, the North Country Teacher Resource Center (NCTRC), and NEXUS, a program for children with autism spectrum disorders.
There is a relationship between TBI and the Adult Day Care programs and their location in the same building is beneficial to both programs and clients. Co-locating psychology with the clinics is a benefit to students, professors and clients. Relocating these clinics supported the program and facilitates clinic patient service, including more effective and safe access to clinic offices. Co-locating NEXUS with teacher education in Sibley Hall improves program delivery to those studying early childhood development. Also, many teachers take advantage of the NCTRC.