Jacobs School of Medicine & Biomedical Sciences (NY SUNY 2020)
University at Buffalo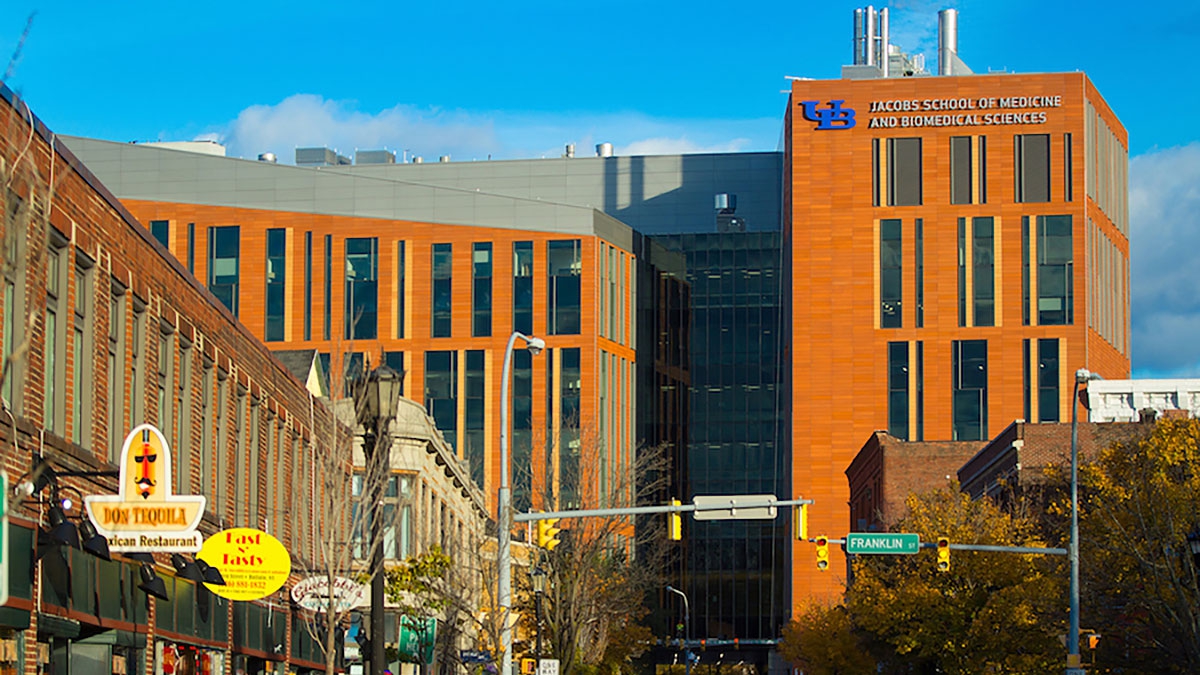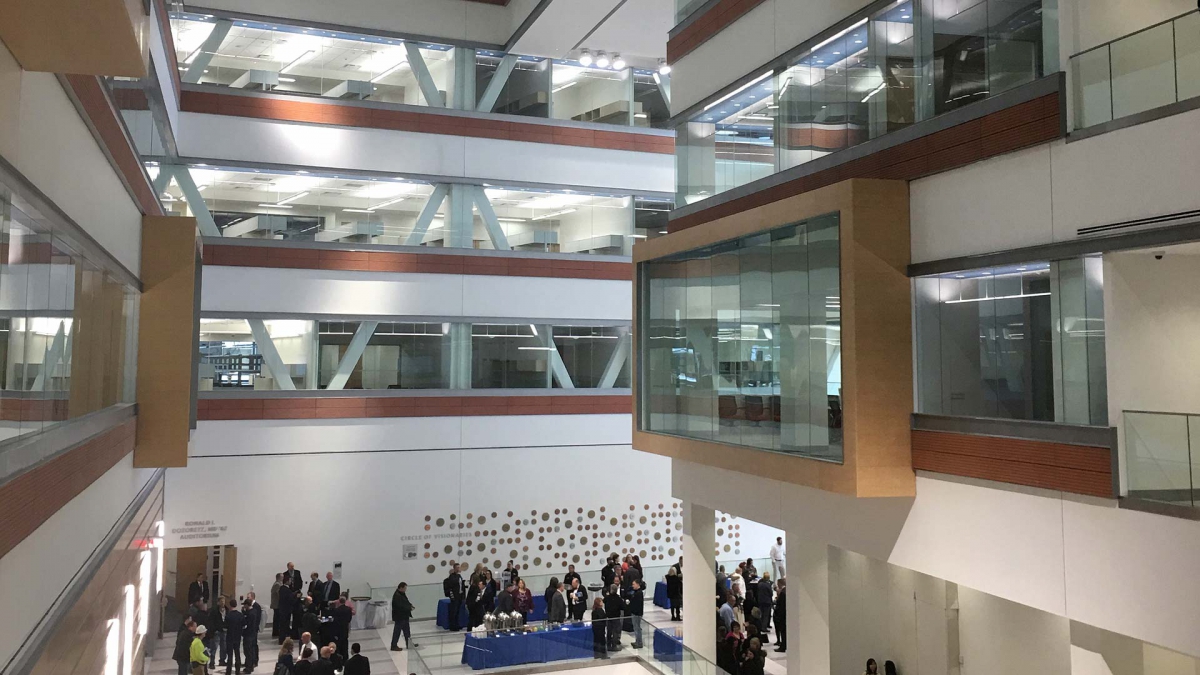 The Jacobs School of Medicine and Biomedical Sciences brings over 2,000 students, faculty and staff together in a new, state-of-the-art, 628,000-square-foot building in the heart of downtown Buffalo.
The building fully integrates medical education into Buffalo's growing academic health center, emphasizing interdisciplinary collaboration and strengthening relationships with clinical partners. The new building allows the Jacobs School to expand its class size by 25 percent and by 2021, the school's enrollment will reach 720 students. That expansion, in turn, boosts UB's ability to recruit and retain world-class faculty. The massive 628,000-square-foot building opened just steps from where it was located in the early 1900's.
The move of the Jacobs School to the Buffalo Niagara Medical Campus bolsters the city's biomedical sector as a catalyst for regional economic development. Deliberately positioned as a "gateway" to the medical campus, the building features a pedestrian walkway from Allen Street and the vibrant Allentown neighborhood to Washington Street.
The building's sustainable features include bicycles for rent in the walkway and easy access to the NFTA Metro station, located under the building. Through its classrooms and open spaces called learning landscapes, the new building promotes collaborative interactions among faculty and students. Its huge, open six-story, light-filled atrium, comprising more than 19,000 feet of glass, fosters collegiality and a strong sense of community. Small classroom and study spaces are available throughout the building, all with optimal technology connections. State-of-the-art laboratory spaces on the building's third, fourth and fifth floors, are modern and light-filled.
The sixth floor includes expanded facilities where students will hone their skills, from the Behling Simulation Center, where students will gain interprofessional training using life-like mannequins in realistic medical scenarios, to the Clinical Competency Center, where students will interact in scripted clinical scenarios using standardized patient volunteers.
Students, medical residents and professionals also will have access to the building's surgical suites and robotics suites, where they will be trained in the newest surgical and robotics skills. In addition to the traditional gross anatomy training using cadavers, students will have access to visualizations of the cadavers, providing far more detailed anatomical information.