Community Impact
Educating the next generation of healthcare providers
SUNY's state-operated hospital facilities constitute 3.4 million gross square feet of space, supporting the daily activities of more than 1,600 licensed hospital and clinic beds. The Fund has a role in executing the capital projects for SUNY's three teaching hospitals. The three State University of New York Hospitals are located in Syracuse (Upstate Medical University), Brooklyn (Downstate Medical Center), and Stony Brook (Stony Brook University Hospital). Each of the SUNY academic medical centers is comprised of multiple schools for medical and allied health professions.
New York City
Located in Brooklyn, Downstate Medical Center has achieved remarkable success in its mission as a medical university since its founding in 1860. It has grown to encompass five colleges and schools, a teaching hospital, and a growing research and biotechnology complex with a rich history of commitment to educational access, community service, and student and faculty diversity.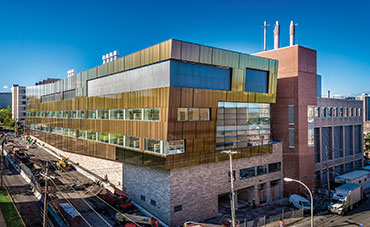 Upstate
Upstate Medical University, located in Syracuse, is the only academic medical center in Central New York.  It is also the region's largest employer with 9,840 employees. Upstate's mission is to improve the  health of the community through education, biomedical research and health care, anchored by its four colleges — Medicine, Nursing, Health Professions and Graduate Studies. The Upstate University Health System serves 1.8 million people and includes Upstate University Hospital, Upstate University Hospital at Community Campus, Upstate Golisano Children's Hospital, and numerous satellite sites.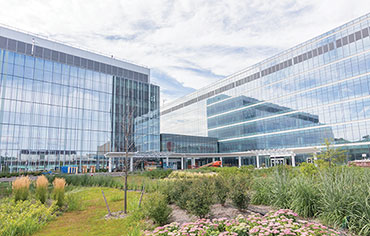 Long Island
Stony Brook University Hospital includes six Health Sciences schools — Dental Medicine, Health Technology and Management, Medicine, Nursing, Social Welfare, and Pharmacy & Pharmaceutical Sciences — as well as Stony Brook University Hospital, Stony Brook Southampton Hospital, Stony Brook Children's Hospital and more than 90 community-based healthcare settings throughout Suffolk County. Stony Brook delivers world class medical care to 31,000 inpatients, 108,000 emergency room patients and more than 940,000 outpatients annually.